All our experience
for future
to help you succeed
in your business
Plastic expert for 60 years, we design and develop solutions with high added value and key-in-mains with a high level of service.
By means of automation, robotization of productions and connectivity of objects (IoT), we deploy real intelligence to help you succeed in your markets and meet the challenges of tomorrow of ecological transition, local production, digitalization Process and organizations.
We manage your production
from start to finish
From the definition of your need to the proof of delivery
Product study
(part and function)
Identification
unit
Lot / Series number
Monitoring and proof
Delivery
We get smarter being always on the move
DESIGN IDEATION
Thanks to a fine analysis of your needs, an understanding of your issues, attentive listening and our integrated design office, we support you in co-development and the development of tailor-made solutions.
> Complete studies: feasibility / use and ergonomics / colors and aspects / productivity / resistance
> 3D design and modeling
> Prototyping
> Products / Process / Materials convergence
> Eco-design recycled plastic
> Design and realization of molds
> Tests and adaptation
INDUSTRIALIZATION
Injection expert
> Mounting, assembly, marking and decoration of parts
thermoplastic
> Mastery of all technologies and all subjects
> Large small pieces: from 1 g to 55kg and 3 m long
> Internalized skills on site:
- Automation & robotization
- rigorous quality control
- Complete EDI logistics
REUSABLE PACKAGING CONNECTED TAILOR-MADE
The native integration of technology
TGF Inside® in your tailor-made packaging allows you to follow your products until their delivery. An exclusive DSI-Plastics.
Find out how our solutions revolutionize the practices of the food industry with a model meeting environmental, logistical and digitalization issues of the sector
Equipment
Water management
Transportation
and logistics
Who better
than you
to talk about us!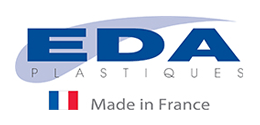 M. David - President - EDA
« DSI-Plastics is a reliable partner. Thanks to its production unit which runs 7 days a week, they are able to deliver in a very short time and respond to the strong seasonality constraints of our market. It's a very responsive partner. »
M, director at IFCO
We have consulted several providers to take up the challenge of replacing our disposable fish bins and responding to new regulatory constraints.
All replied that it was impossible! Only DSI-Plastics noted the challenge by offering us an innovative solution, tailor-made and perfectly suited to our sector problem.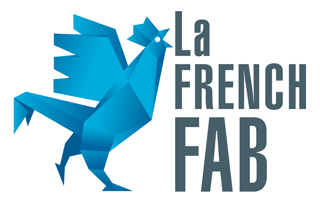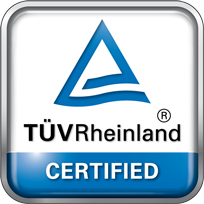 Disposable packaging
replaced
DSI Plastics France
Z. A.
39360 VIRY
FRANCE
Tel : +33 384 411 414
Fax : +33 384 411 441